Bailout – Second Story Window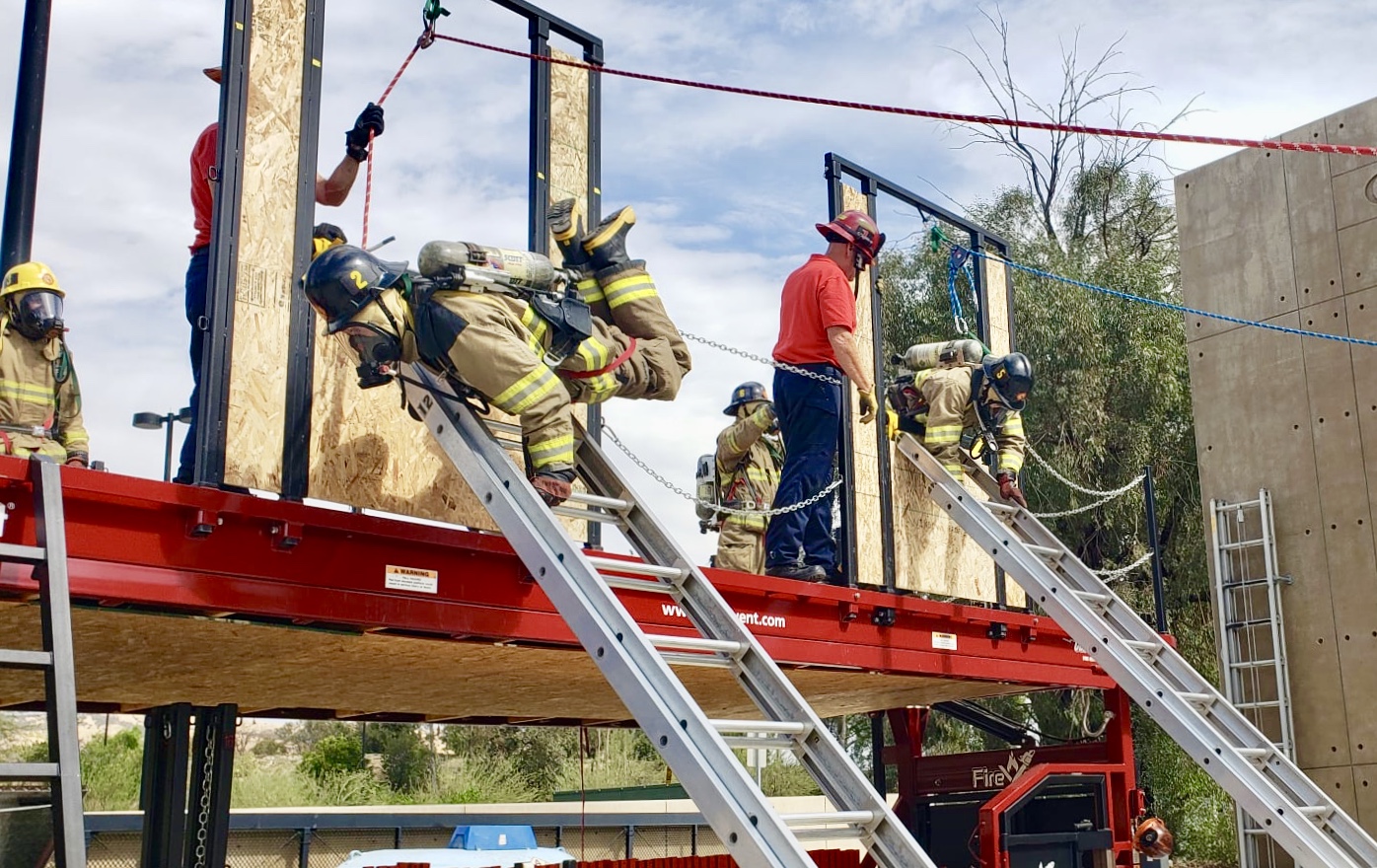 Second-story window for firefighter bailouts and second story window evolutions.
Built-in belay/safety line anchor point.
Single window available on a Standard Model and single or double windows available on the Academy Unit.
The Bailout Window option is for mobile and stationary units and can be added to a mobile unit at a later date (stationary unit must be built in at time of construction).