Auto Extrication Door (mobile units)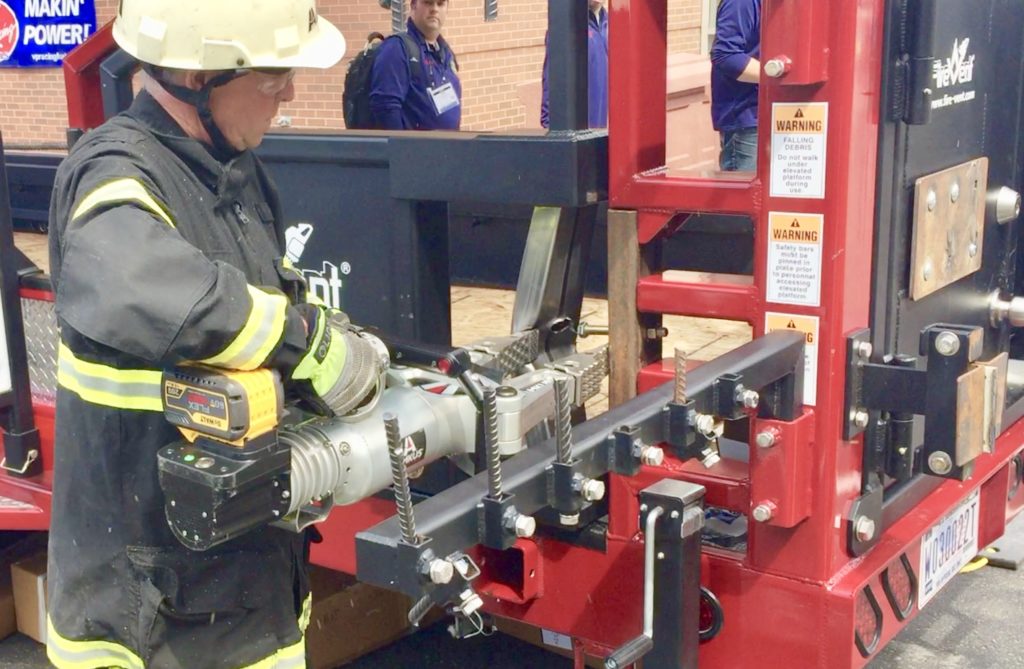 Simulates the basic evolution of forcing open a car door with the hydraulic spreaders and then cutting the simulated hinges of door with the hydraulic cutters.
Heavy-duty simulated car door.
Excellent for Fire Academies and students who are using hydraulic spreaders and cutters for the first time.
Designed for high repetition with easily replaced consumable parts.
Integrated into the frame of mobile units.
Patented design.
The Auto Extrication Door is for mobile units only and not an option that can be added at a later date, it must be built into the unit at the time of construction.